Makeup Hygiene
When it comes to food, medicine and everything else in-between we take every measure to ensure we are hygienic, but we rarely do the same when it comes to makeup… Whilst it may not be food, it still expires. Using old, expired products are anything but pretty.
A: Never share your makeup. Whether it's your best friend who needs a quick coat of gloss before she bumps into the guy who promised he'd call or your mother, sister, aunt grandma and anyone else in-between; sharing isn't caring when it comes to makeup. Even if you're blood related keep your makeup to yourself, the lending of a mascara, gloss or lipstick can result in eye infections or a nasty cold sore…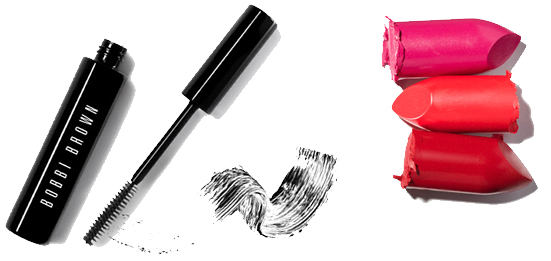 B: Clean your brushes. Yes your brushes do actually need to be cleaned so if you've been using the same grimy powder brush that's been sitting on your bathroom counter for the past 5 years, it's time you get a new one and some brush cleaner, stat. Brushes should be deep cleaned once a week with either a gentle shampoo or some good quality brush cleaner (avoid baby shampoo it contains mineral oil which can often leave a film over your brushes) After each use try to spot clean your brushes with some rubbing alcohol; it removes bacteria and leaves your brushes fresh and ready to use for the next morning!
To learn about makeup hygiene check out my article over at the Huffington Post!